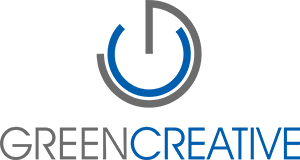 GREEN CREATIVE, founded in 2010, is a solid-state lighting development and manufacturing company based in Silicon Valley, CA. The company offers a comprehensive line of high-performance LED lighting solutions, which has been widely adopted by some of the largest companies in the world.
Part of GREEN CREATIVE'S REFINE Series, these Generation 4 PAR LED lamps feature the patent-pending REFINE optic, exceptional color rendering (CRI 90, R9 50, R13 90) and superior candela output. All lamps are suitable for enclosed fixtures, last 40,000 hours and are dimmable. Select models are also available in GU24 and 277V versions.

Lithonia Lighting, an Acuity Brands Company, has delivered the Best Value in Lighting® for more than 60 years, providing the industry's broadest line of commercial, industrial, institutional and residential fixtures.
Our products are known for quality, reliability and solid performance, making Lithonia Lighting the most specified brand in the lighting business.
In addition to product strength, superior customer service has long been a hallmark of Lithonia Lighting. From product specification and selection through delivery and beyond, our people are committed to making it easy for you to get the products and the information you need when you need them.
This video highlights unique features available with our KAX LED area luminaires.
More Information: The KAX LED Family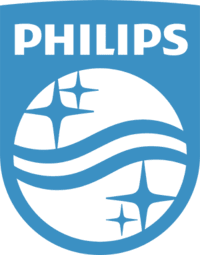 Lighting systems from Philips help people feel comfortable, productive, and safe. They beautify spaces and transform environments. Our lighting systems combine world-class traditional and LED luminaires with analog and digital controls that let you to deliver precisely the right illumination experiences, whenever and wherever you need them.
Achieve balance. Stand out and still save money with the Philips Day-Brite / Philips CFI LED linear suspended LBX. In a highly competitive environment, retailers look to strike a balance between encouraging customer spending and protecting profit margins. LED lighting technology aids bottom-line savings by reducing energy consumption and maintenance costs compared to traditional lighting technologies. And now, new lighting technologies can be leveraged to create an environment that engages consumers and stimulates sales. The linear suspended LBX luminaires with LightBalance optics deliver up to a 2:1 max/avg vertical gradient of light to ensure evenly lit merchandise from the top shelf to the bottom shelf.
Together with appropriate task and accent lighting, LBX luminaires deliver bottom-line results retailers expect from an LED lighting upgrade while enhancing the store atmosphere and merchandise presentation to support the top line.
More Information: Philips Day-Brite / Philips CFI LED linear suspended LBX

SYLVANIA is the North American brand of LEDVANCE of Germany. The company manufactures and markets a wide range of lighting products for business, industry, and consumers. LEDVANCE has manufacturing, equipment assembly, and research/development, along with a network of sales and distribution centers serving all of the United States, Canada, Puerto Rico, and Mexico. Most of the company's products are available in North and South America under the SYLVANIA brand name. LEDVANCE, headquartered in Munich, Germany, has production plants worldwide.
This short video introduces the SYLVANIA LEDVANCE High Bay Luminaire, its features and benefits, applications and concludes with a short installation video.

Advantage is committed to providing the highest quality lighting products available. Our main goal is to create beautifully engineered, energy efficient, and environmentally conscious lighting products for commercial and industrial applications. All of our products come with a warranty, and the Advantage Guarantee. We are confident that our lighting fixtures will exceed your expectations in both function and craftsmanship.

NaturaLED® manufactures the finest LED product solutions for your commercial, industrial and residential projects. We offer a complete line of indoor and outdoor products designed for a variety of applications. So if you're looking for high-quality, reliable lighting solutions for your office, retail space, manufacturing facility, warehouse or even your home, NaturaLED has an energy-efficient product to fit your needs.

Autel believes in creating a future that runs on electric power, integrating complete energy solutions seamlessly into the everyday lives of EV users. Through innovation and technological advancement, we usher in this new electric era with confidence in our products, pride in our partnerships, and the understanding that the future is already here. Established in 2004, Autel quickly became one of the world's leading providers of intelligent automotive products and services. Now, with the launch of our EV Charging and Energy Solutions product line, we offer solutions with the latest features, highest quality standards, and best-valued products in the industry.